Kreesha Turner feat. TGG – RPS ( JDATS Remix ) by JDATS

Remix of KREESHA TURNER'S single ROCK PAPER SCISSORS, featuring my group THE GREATER GOOD. Produced by J DATS for JDATS MUSIC
Mixed by http://www.dystinktbeats.com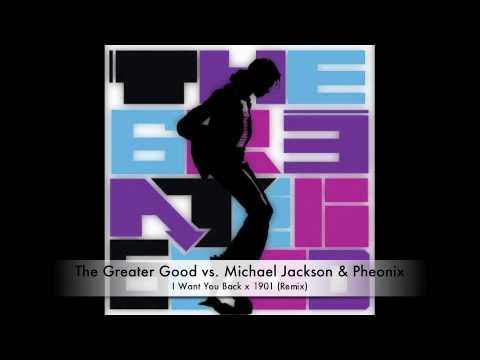 The Greater Good vs. Michael Jackson & Pheonix- I Want You Back x 1901 (TGG Remix)
TGG's dedication track to the King of Pop
Written by The Greater Good
Produced by Joey Dats
Urban Elite, The Bounce 91.7 and Roxy Entertainment present
BUSTA RHYMES CANADIAN TOUR LIVE IN CONCERT
WITH SPECIAL GUESTS
BELLY,PETER JACKSON , POLITIC LIVE and THE GREATER GOOD
Thursday August 13 2009 at Edmonton Event Centre
DOORS OPEN AT 8pm
Special Dance Preformance by The Fly Girlz
Music by Dj Fresh Remix Allstars
Tickets at www.ticketmaster.ca
$42.50 general admission
$55 VIP tickets
TICKETS ON SALE NOW at TICKETMASTER… COP YOURS TODAY BEFORE IT SELLS OUT!!!
GIFT OF GAB from the acclaimed duo Blackalicious is often praised by critics for his often fast-paced, multi-syllabic, and complex rhymes. With 3 successful albums "Nia", "Blazing Arrow" and "The Craft", this California native has toured world wide and worked with top indie Hip Hop artists to bring tru-skool Hip Hop to the masses.
Allmusic says he is "one of the very finest MCs to ever pick up a microphone, "one of the best underground rappers in the business", "his raps are jam-packed with internal rhymes, allusions, metaphors, ten-cent words, and amazing tongue-twisting feats of skill", and he has been able to "redefine the art of lyrical technique".
Peter Shapiro describes him as "a walking encyclopedia of MCing styles",
Pitchfork Media refers to his "astonishing verbal dexterity and enunciation",
Popmatters says he has a "nearly impenetrable reputation for style and innovation",
and Stylus Magazine calls him "one of the top MCs in the game"
Don't miss one of the best Emcee's around today!
—————————————————————-
GIFT OF GAB (from Blackalicious)
w/ The Greater Good, KazMega and DJ Twist
June 25, Edmonton
The Pawn Shop
Tickets @ Ticketmaster, Foosh & Blackbyrd
http://www.ticketmaster.ca/event/110042BCCEC8C6C5?brand=foundation
THIS. SHOW. WILL. SELL. OUT.
DRIVEN TO BREAK @ DRIVEN 2009 Auto Culture Tradeshow
Edmonton Mayfield Trade Centre 16615 109 Avenue NW
Saturday June 6th 2009 Edmonton Alberta
Bboy/Bgirl battle
3 VS 3
DJ's: AmpliFLY Sound (SENH & CREEASIAN)
The Greater Good http://www.myspace.com/thegreatergoodfam
Urban DNA Events and L+P Productions presents…
***** The CERTIFIED Series *****
Urban Metropolis presents:
TALIB KWELI Live In Concert!
Friday March 20th '2009
Edmonton Event Centre
Guests: The Greater Good, Nu Contrast, Zigga Zigz & Prosper
Beats by
Urban Metropolis Soundcrew (Harman B & DJ Kwake)
& DJ Twist
Advance Tickets
$34.95 (1st 100) avail only at Soular
$39.95 thereafter available at
south: irie foods
north: shadified
west ed: soular
whyte: foosh & blackbyrd
Ticket Master & 780-451-8000
tickets go on sale Fri Feb 13th @ 10AM – Urban Metropolis