A fresh little EP produced by Def-Chap from Saskatoon featuring Teekay and DJ Cosm of Calgary's Dragon Fli Empire crew. Guest appearances by vocalist Joanna Borromeo, Chicago emcee Infinito 2017 and DJ Reflects.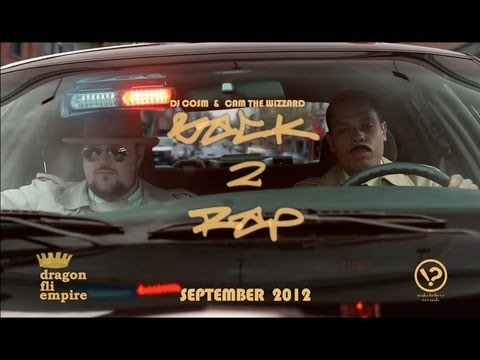 ***OFFICIAL VIDEO (HD)*** for Track #13 on the "Dragon Fli Empire presents DJ Cosm: Time And Space" LP (2011, Make Believe Records). Beat & Cuts by Cosm, Vocals by Cam The Wizzard. Directed by Shaun Moskie for Fleeing Bandit Productions. This expansive throwback Music Video celebrates the 10th Anniversary of Calgary Canada's very own Hip-Hop stead-fasts, "Dragon Fli Empire", as well as featuring Dramatic Sequences with performances from Zak Santiago ("Shooter", "Robson Arms"), and Mark Wynn ("Bong Of The Dead", "Rapturepalooza") amongst others. Buy the "Time And Space" LP at http://www.urbnet.com/artist-cosm.asp All other DFE Album Purchases/Info available at http://www.dragonfliempire.com, http://www.dragonfliempire.bandcamp.com, or on iTunes. You heard?!
Wordburglar's first time in the prairies for his third release, 3rdburglar. Opening acts at Crown Pub was Brother's Grim Dragon Fli Empire and Touch & Nato.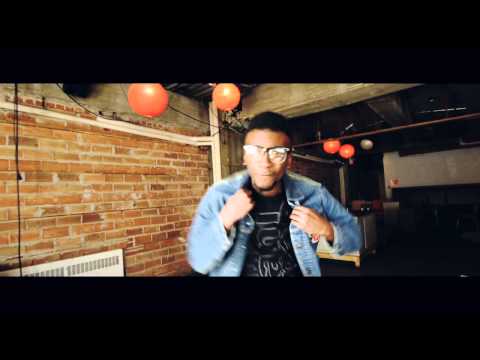 The latest video for DJ Cosm featuring KazMega off the 'Tine and Space' album. Video shot and directed by Colin Hart for iHartVideo. Download the track HERE.
Dragon Fli Empire are on space for their Time and Space Tour, the Edmonton stop was help at Crown Pub. Opening acts are Cam the Wizzard, Kaz Mega, Mitchmatic, Touch and Max Prime.
What better way to kick off the promo for a tour than a free mixtape? How about a free mixtape featuring Masta Ace, Josh Martinez, Cadence Weapon, Moka Only, Evil Ebenezer and more? It's on like Donkey Kong.
DJ Cosm from Dragonfli Empire teams up with Touch from 182 for this banger.
"Dragon Fli Empire's DJ Cosm has teamed up with Edmonton's one and only Touch to bring you a Canadian underground anthem. This is the latest single from Cosm's producer albumTime and Space, which also features appearances from Craig G, Insight (Y Society), Prince Po, Moka Only, Ghettosocks, Qwazaar, Raashan Ahmad (Crown City Rockers), Grand Analog, Miles Jones and more. Coming early 2011 on Make Believe Records."
New Dragon Fli Empire video featuring Moka Only, off of their album Redefine (Makebelieve Records) and the Ride On Vinyl EP (Traveller Records). Filmed in Kananaskis Country, Bragg Creek and the Stoney Nakoda Resort in September 2009. Directed by Wal Martian for Apartment 32.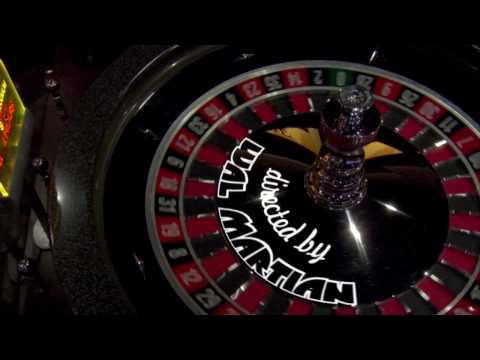 Dragon Fli Empire is on the rise. The Calgary based duo, comprised of Cosm (DJ, producer) and Teekay (emcee, producer) have quickly become one of the city's more popular groups, gaining respect from a wide variety of music lovers for their upbeat, melodic and positive sound.
It all started in May 2002. What was originally supposed to be a side-project for both of the DFE members grew into something bigger than ever dreamed, largely due to the popularity of the track "Mount Pleasant" (which has become a Calgary anthem). The crew enjoys heavy rotation on campus radio across Canada and have also appeared on CBC (Radio, ZeD and The National), plus MuchMusic's RapCity and Going Coastal. The group has performed across Canada and parts of the United States, and have shared the stage with many top acts, including De La Soul, Mos Def, Pete Rock, Boot Camp Clik, Del the Funkee Homosapien, and The Beatnuts.