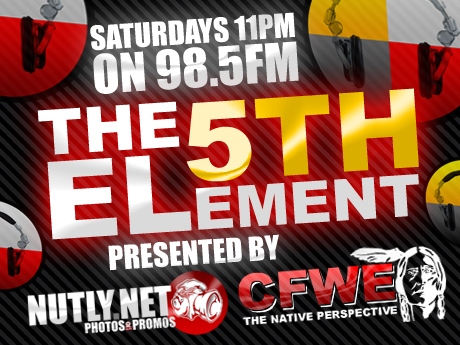 Hip Hop in the Park is taking place all week in Edmonton with events happening all over the city. New audio from Adam Bomb, Magnum and OStwevle.  Read more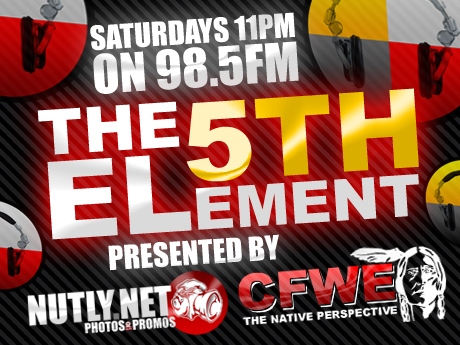 We got a couple of albums last week. First off is Deezus from Calgary, he released his AMMMO album that is completely produced by Stuey Kubrick. We also got ahold of Chubbs album, Comprehension.   Read more
Feenix announes his cd release party for his Collabonation album. Maddchild will be in Edmonton on Saturday at the Brixx and the Junos are quickly approaching.  Read more
We got some new audio from the 5th Leter Fam, Puzzle and Adam Bomb and of course Juno nominations.  
Read more
Rellik
comes thru the studio to discuss his cd release party of
'Mighty Mouth
' and the video premiere of '
Grimey
' at the
Crown Pub on Feb 11
. The Juno has announced their nominees, so we'll tell you who got nominated and play some of the nominees. We also got a few leaks from
Sese, Shiest, Crown P
and
Kasp
.  
Read more
Last show of January and February is shaping up nicely. Lots of shows has already been announced, so we'll give you the heads up on whats going down. We didn't receive any new releases but we still have lots of new music to go through. Read more
We got an advance copy of Rellik's Mighty Mouth album. Dragon Fli Empire from Calgary also released a mixtape for their upcoming tour called the Time and Space Tour Mixtape. Also releasing singles are Winnipeg's Most, Extended Clip Ent, Shiest, Peep Game and we got a sampler from The Over Achievers from Edmonton.   Read more
Last couple of months, I've been getting a lot of releases from Edmonton. This show we dedicate it to all the grinders in Edmonton who released a project within the last couple of months.  Read more
We look back at 2010 at some of the hottest native hip hop jams we played and some new gems too. Congrats to all the big award winners and good luck to everyone in 2011.   Read more
We have a
Feenix
interview, who recently won 2 awards in Hamilton for the
Canadian Aboriginal Music Awards
.
Yak Dollaz and Dubz
release their
Green Queens and Purple Prime Ministers
album and
Pat Grim
release his
Blunts, Broads and Bottles
album. New audio from
Magnum 357, J Shiltz, SonReal, Red3, Young Desperado
.  
Read more