Exclusive video premiere from Classified's self titled album, Classified.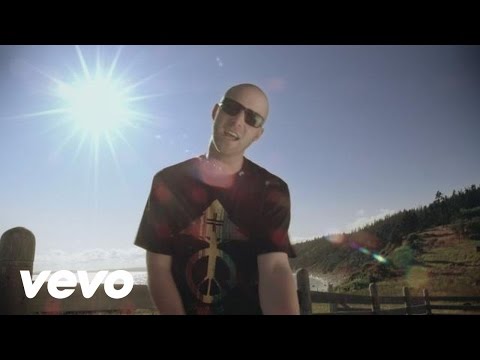 New Classified video off the 'Handshakes and Middle Fingers' album,  featuring Brother Ali.
Classified's lead off single for his album, 'Handshakes and Middle Fingers'. BUY NOW ON iTunes!! Keep up to date on facebook and follow him on twitter.
Class links with Royce and Bobby for "They Call This (Hip Hop)" for the latest joint off Self Explanatory! DJ Pack includes Acapella, Instrumental and Club versions.
DOWNLOAD: Classified – They Call This (Hip Hop) feat. B.O.B. & Royce 5′9″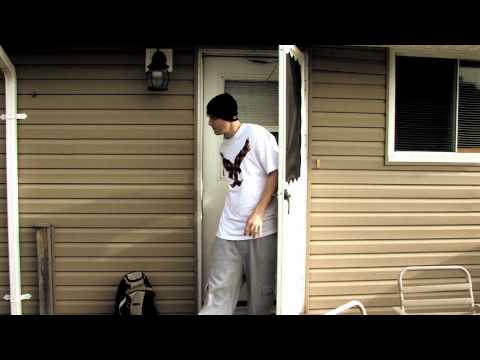 Before you proceed in this post you should know that you will get a much more interactive experience by viewing the video at http://www.classifiedadventure.com. Visit that site to experience the full adventure and enter the contest to win some amazing Classified prizes. This is the first of 6 videos from Classified's Choose Your Own Adventure series.
hahaha, this is an awesome concept from an awesome childhood book back in the day, props for Class for doin this…
Official video for "Inspiration" from Classified's 2009 album 'Self Explanatory'.
Become a fan of Classified @ www.facebook.com/classifiedmusic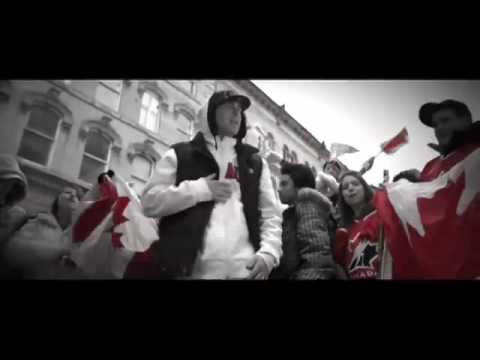 Official video for "Oh Canada", from Classified's 2009 album 'Self Explanatory'. Directed by Cazhmere in Halifax, Nova Scotia.
Official video for "Quit While You're Ahead" featuring Choclair, Maestro and Moka Only.
(c) 2009Half Life Records Inc.
The Union, Vue Weekly and Urban DNA are proud to present the return of….
CLASSIFIED
w/ guests Hilltop Hoods
Saturday, September 12th 2009
@ The Starlite Room
Downtown Edmonton, AB
LAST SHOW SOLD OUT !!!
==================
Since his last engagement here, the rapper has won a 2009 Much Music Video Award for the hit single Anybody Listening. Released on his latest album, Self Explanatory, the single has also been getting regular rotation on many Canadian radio stations and has topped the Canadian Hip-Hop Charts.
Throughout Self Explanatory Luke Boyd, aka Classified, challenges the listener to create their own adventure as they progress from track to track. Wanna go to the club? Go to Track 17. Tired, wanna go home? Go to track 22. If you want to go for a quick bike ride and a date with your girl, go to track 7 and if you want to reflect on life and re-affirm your inspiration, go to track 6. Each adventure reveals different shades of an artist that has created a unique place for himself in an art form that isnt always true to its own path.
Born in Halifax/Enfield N.S. Classified has defied the odds and found success where others could only hope. Whether signed or unsigned, Classified never abandoned his ethos of working hard and paying ones dues. He has steadily built his career from the independent circuit on up to national prominence, developing into a highly respected MC and desired producer. From his first LP Union Dues in 2001 to the Juno Nominated BOY COTT-IN THE INDUSTRY (2006) and HITCH HIKIN MUSIC (2007), Classified has sold well over 40,000 records in Can-ada alone, and has continuously toured the country coast to coast.
Along the way, Classifieds humble and creative approach to his music has garnered the attention of some of Hip Hops top dogs. HITCH HIKIN MUSIC produced by Classified features guest MC collaborations with Tash from Tha Liks and Maestro Fresh Wes. Performances along side Global artist like Nas and The Wu Tang Clan in 2008 set Classified up for his most important adventure yet; Self-Explanatory.
If you've seen Class in action then you know this will be a great show and if not then you need to see what all the talk is about!
================
Info:
Tickets available @ Foosh and Blackbyrd
http://www.ticketmaster.ca
http://www.unionevents.com/events/details.php?id=1643
The Union, Urban DNA, Foosh, VUE Weekly and 91.7 The Bounce are proud to bring back…
CLASSIFIED
w/ guests
Chad Hatcher, Mic Boyd, J-Bru, DJ IV